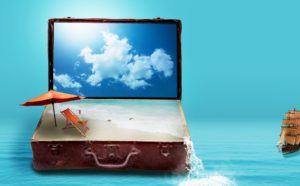 If you are planning to travel alone, this article was purposely written for you. Being out and having fun solo is sometimes the best thing ever. There are times that you completely feel that you need your space alone for one reason or the other. The following are tips which are tried and tested and also the practical bit advised.
Destination
You can't travel blindly; you need to choose your destination. This is the first step while planning to travel alone. The destination doesn't have to be far either. choose a destination that is out of your normal life. For instance, a place you have not visited before.
Practicing solo travel
Once the destination is chosen rehearse this alone, this means going out on a movie alone, watching a movie or taking yourself around in a museum solo. Ideally, practice travelling alone on the places that you are familiar with. Though this may sound boring and silly, it totally works. Majority of people don't like travelling or spending time alone but that doesn't mean that all people love company.
Pack light
While travelling alone you hardly use everything that you carried along. Avoid having unnecessary items as there is no one to help you with your luggage. Ensure before leaving you are able to carry your luggage on your own.
Be confident
It is normal to get nervous during the first day of travel. when you are walking on a new place walk with confidence like a person who is familiar with the place even if you have no idea of the place. The fake it until you make it phrase works in well here. Make the best of google maps and let it show you the direction to your destination. It is good to ask for directions but again you might ask a stranger and you fell prey of being robbed.
Keeping in touch
Keeping in touch with your loved ones and friends is always an important thing while you have traveled. Due to the improved technology, keeping in touch has never become easier than now. With the internet connections available almost everywhere, leave your itinerary behind before travelling in case anything happens.
Most of the travlers don't know how to overcome the post travel blues after enjoying a great journey. Read the post if you have to travel a lot in the world.